Introduccion
With this new page of the INGENIERIA BLOG we start to introduce the Cleanliness Q-Round Checklist Evaluation with the (example) Q-Round number 003 performed on Feb-2018 at Job Site of a Phenol Project Plant
The target of this Q-Round 003 was to check the Points of Inspection (where they apply) described on the Evaluation List, visiting the Subcontractor Workshop and the Piping erection including the Static & Rotating Equipment Installation to check the protection and preservation of them.
Also, general aspects about Housekeeping and Cleanliness, was also an important point to check.
For this Q-Round 003, EPC Cleanliness Q-Manager issued invitations to every involved person for this PFP programme that form the Cleanliness Q-Round Team:
*Client People: PFP Core Team Coordinator & Cleanliness Q-Manager, Operator Manager
*EPC People: PFP Cleanlines Q-Manager, QA/QC Manager, HSE Manager, Storage Engineer
Subcontractor People: PFP CLeanliness Mananager, Storage Manager, Field Engineer
There are many Cleanlines Q-Round Checklist Evaluation regarding with Static & Rotating Equipments, API Storage Tanks, Job site underground and above ground piping erection,…etc, that we shall performance step by step in future.
Also, Q-Round Checklist Evaluation are available for other PFP Areas (Civil, Mechanical, Electrical, Tighten, Testing,..etc.)
To see this first EXAMPLE about this Q-Round Checklist Evaluation 001 CLICK on below addressing:
RINCON DE CIENCIA Y TECNOLOGIA
Respecto al apartado de ciencia y tecnologia, a continuacion La Vieja Escuela comparte lo ultimo en informatica aplicada, que se esta desarrollando en China con la colaboracion cientifica de "Nature".
China esta necesitada de futuros especialistas en esta Tecnologia, y requiere personal para que se integren en esta investigacion y desarrollo de esta ciencia aplicada.
La Vieja Escuela, con su experiencia de mas de 3 años en China en la construccion de Plantas Quimicas Industriales, anima a los jovenes profesionales a que se aventuren en estas empresas Tecnologicas. Los interesados, pueden ponerse en contacto con las direcciones marcadas al final en cada una de las varias aplicaciones que aqui compartimos.
SUERTE!, CHINA ADEMAS DE HABER DADO UN SALTO TECNOLOGICO ENORME, ES PRECIOSA EN TODAS LAS COSAS 
AI researchers in China want to keep the global-sharing culture alive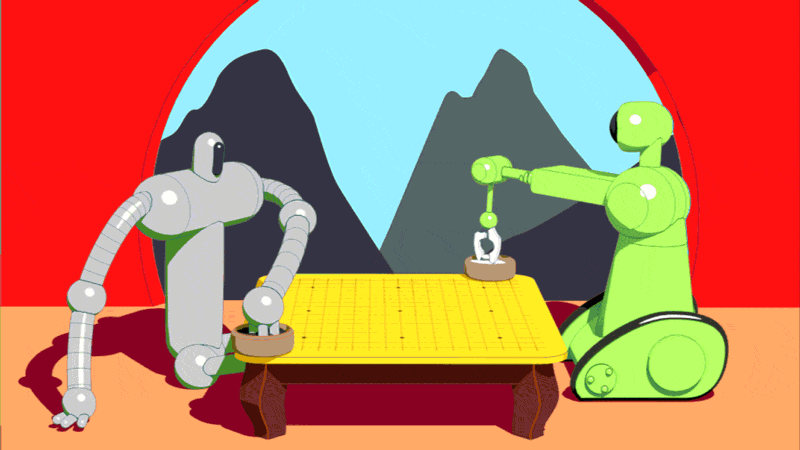 "The leadership team wanted a Turing Award-winning scientist to evaluate our department to help us become a world-class team, not just top in China. They'd heard of John Hopcroft at Cornell University. But no one knew him personally," Tang says.
China's publication of AI-related papers now ranks second only to Europe in the world, having overtaken the United States in 2006 (see 'Papers, please'). Between 2007 and 2017, the number of AI-related papers published in China tripled from 5,995 to 15,199.
They came from the West
China's AI research environment has been supported by overseas specialists since the late 1990s when US computer company Microsoft opened Microsoft Research Asia and recruited local computer scientists. Top executives at the Chinese e-commerce giant Alibaba, telecommunications company Huawei and Asia's largest technology firm Tencent all began their careers at Microsoft Research Asia.
Despite this background, China's AI research has become a divisive political issue between nations. In 2017, China announced a plan to become a world leader in AI by 2030 — a goal that has fuelled the fear of politicians, particularly in the United States, over China's potential for technological supremacy.
In 2018, a trade war began in earnest when US President Donald Trump placed tariffs on 818 Chinese goods, including lab equipment and reagents. The US government has since placed obstacles in the path of Chinese scientists working in sensitive fields, such as AI, shortening the length of study visas for graduates for example, and US institutes have restricted collaborations with Chinese companies, such as Huawei.
"AI research is about openness and speed. If you don't share your work, it's meaningless because your success is measured by how many people across the world download your algorithm or code and are using it. Also, you need to publish immediately, or someone else will have got there first and claim that moment."
"This is very important work. It's been downloaded from GitHub tens of thousands of times. Both Chinese and US researchers will write their deep-learning applications based on this framework," says Chen. "This is how AI research works."
Where do researchers collaborate?
AI professors are adept at finding informal ways to collaborate face to face, as well as online. Although it's extremely rare to find research that's jointly funded by the Chinese and an overseas government, there are a variety of channels that ensure researchers can work together. These collaborations are the source of a growing number of papers by Chinese and overseas researchers.
Xi'an Jiaotong University's Institute of Artificial Intelligence and Robotics is one of China's oldest AI research teams. Established in 1986, it has formed research partnerships with institutes in countries such as Japan, the United States, the United Kingdom, Germany and France over the years, and former president Nanning Zheng says the university uses a range of collaboration tools: from holding conferences with international speakers and employing well-known foreign scholars as adjunct professors, to sending young faculty members and PhD students to conduct cooperative research abroad.
In 2017, Chen arranged for the 22nd conference on Architectural Support for Programming Languages and Operating Systems to be held in Xi'an. Computer science conferences have tended to be held in the United States or Europe, says Chen. "Ten years ago it would have been hard to convince organizers to do it here. But now there are so many Chinese names on the programme list that they agreed. We had the highest numbers of attendees and submissions in its history."
PhD++
Computer scientist Ling Shao's research career had taken him to four institutions in the United Kingdom: the University of Oxford, the University of Sheffield, Northumbria University and the University of East Anglia.
"As a professor, you always have to attract PhD students, that's a major part of the work," he says. "And since I was from China and have many connections with top Chinese universities, I recruited students from there, such as Peking University, the University of Science and Technology of China, Zhejiang University and Xi'an Jiaotong University."
In early 2018, Shao founded the Inception Institute of Artificial Intelligence in Abu Dhabi, and is its chief executive and chief scientist.  "I had two former PhD students working in the UAE and they started telling me about the growing AI science scene. I decided to find out more."
Funding from the East
The rise of influential tech companies in China has increased the volume of AI research and opportunities for researchers. Academics all over the world now work on research projects funded by Chinese Internet behemoths (see 'Tech support').
At NeurIPS 2018, a machine-learning and computational-neuroscience conference, Tencent was the fifth-largest contributor of published papers, behind Google, Microsoft, Facebook and IBM.
Han Xiao works as an engineering lead at Tencent's AI lab in Shenzhen, and also runs the non-profit organization the German–Chinese Association of Artificial Intelligence, which is dedicated to promoting collaborations between China and Germany, where he did his degree.
 Nature Spotlight on AI in China, an editorially independent supplement. Advertisers have no influence over the content.
Robots that share their feelings